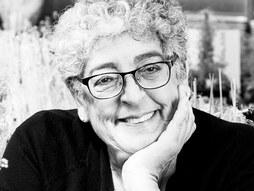 Joanne Chory
Plant geneticist
Recognized as one of the greatest scientific innovators of our time, Joanne Chory studies the genetic codes of plants. Her goal: to use plants to help fight climate change.
Why you should listen
Joanne Chory grew up in Boston in a close-knit Lebanese-American family who helped her develop the self-confidence to venture into the unknown -- college away from home (where she fell in love with genetics) and graduate school where she learned the value of doing a good experiment and the joy that brings. Over three decades, she's built a career at the forefront of plant biology, pursuing fundamental questions of how plants perceive and adapt to changing environments.
Chory is the Director of the Plant Molecular and Cellular Biology Laboratory at the Salk Institute for Biological Studies. She's received many of science's top distinctions -- she is a Howard Hughes Medical Institute investigator and a 2018 Breakthrough Prize winner, as well as winner of the 2018 Gruber Genetics Prize. Recently, she realized that her work could address the critical problem of climate change. Plants already take carbon dioxide out of the atmosphere; we just need to help them adapt to storing the CO2 in a more stable form. With support from the Audacious Project at TED, she and her Salk colleagues are taking on this challenge in a project she sees as the culmination of her career. Chory is excited to take one more step into the unknown, with a chance to change our planet's future.
Joanne Chory's TED talk
More news and ideas from Joanne Chory
Live from TED2019
In the program guide for Session 4 of TED2019, "Audacity," a group of eight mysterious figures stands silhouetted in black. That's because the speakers in this session were a total surprise — to those in TED audience and to those tuning in via Twitter Live from around the world. These eight speakers all have big, […]
Continue reading