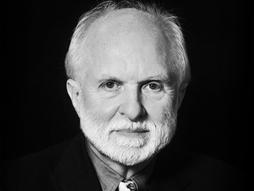 Jim Hudspeth
Biophysicist, neuroscientist
A. James "Jim" Hudspeth conducts research on hair cells, the sensory receptors of the inner ear.
Why you should listen
Jim Hudspeth is especially interested in the active process that sensitizes the ear, sharpens its frequency selectivity and broadens its dynamic range. He and his colleagues investigate the replacement of hair cells as a potential therapy for hearing loss.
Originally from Houston, Texas, Hudspeth received his PhD and MD from Harvard University. He has served on a number of university faculties and is currently the F.M. Kirby Professor at The Rockefeller University and a member of the National Academy of Sciences. Among his numerous awards, he is a Kavli Prize Laureate.
Jim Hudspeth's TED talk