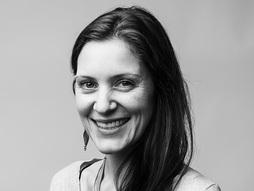 Jessy Kate Schingler
Space policy and governance researcher
Jessy Kate Schingler is an astrophysicist and software engineer turned policy wonk, researching new institutions beyond borders — on Earth and off.
Why you should listen
Jessy Kate Schingler leads policy and governance at the Open Lunar Foundation, which works on policy and institution design in support of sustainable lunar settlements driven by open values. Open Lunar seeks to create a peaceful, cooperative future on the Moon for all life.
Schingler is also affiliate at Harvard's Berkman Klein Center for Internet and Society, looking at the application of new institutional designs to pressing global challenges and a founder and board member at District Commons, a nonprofit experimenting with self-governance and new forms of commoning. She has a bachelors in astrophysics, a masters in computer science and two years towards a PhD in distributed computing.
Jessy Kate Schingler's TED talk