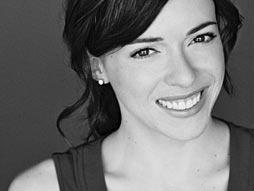 Jessica Jackley
Microlender
Jessica Jackley is the co-founder of Kiva.org, an online community that helps individuals loan small amounts of money, called microloans, to entrepreneurs throughout the world.
Why you should listen
Seven years ago, Jessica Jackley heard a speech by Grameen Bank founder Muhammad Yunus, an economist from Bangladesh who had developed the idea of microcredit: loans offered to entrepreneurs too poor to qualify for traditional bank loans. She says, "I was so completely blown away by the idea that I quit my job, dropped everything and moved to East Africa to help." In late 2005 she co-founded Kiva.org with Matt Flannery.
Kiva uses a peer-to-peer model in which lenders sort through profiles of potential borrowers -- be they a farmer in Cambodia, a pharmacist in Sierra Leone, or a shopkeeper in Mongolia -- and make loans to those they find most appealing. The minimum loan is $25, and the interest rate is 0%. The repayment rate for loans is more than 98%, Jackley says, and since the group was founded almost 700,000 people have pledged $128 million in loans to more than 325,000 people. Jackley's latest project is ProFounder, a new platform that helps small businesses in the United States access startup funding through community investing.
What others say
"Kiva mixes the entrepreneurial daring of Google with the do-gooder ethos of Bono." — Knowledge@Wharton report, Forbes
Jessica Jackley's TED talk