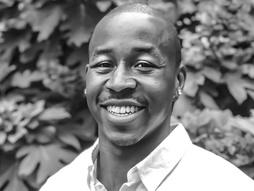 Jarrell Daniels
Justice and education scholar, activist
Jarrell Daniels brings policy makers together with community members to improve social challenges, particularly among youth.
Why you should listen
Jarrell Daniels collaborates with policy makers, civil servants, academics and community organizers to create a new vision for the criminal legal system -- shaping policies that help individuals, families and communities thrive. At Columbia University, he is an Open Society Youth Activist Fellow, Justice-in-Education Scholar, program manager of the Justice Ambassadors Youth Council and a member of the Formerly Incarcerated Reintegration Science Training (FIRST) program. His primary focus is bringing policy makers together with community members to work across differences to improve social challenges, particularly among youth. In his work with young people, he explains  the extent to which mass incarceration and criminalization impacts minority communities.
Since his release from prison, Daniels has become a sought-after speaker on college campuses, sharing the experiences that led to his incarceration and introducing strategies to reduce incarceration and recidivism rates. His work focuses on changing the narrative of the criminal justice system from one that relies on punitive responses to one where justice and democracy is applied equally to all. As a result of his dedication to equal human rights, he became an Annie E. Casey Youth Advisory Council Member and serves as a youth advocate and peer mentor for Friends of the Island Academy. Daniels offers advice for justice-involved youth reemerging from Rikers Island and juvenile detention centers throughout New York City, as well as teens struggling to find social balance.
Jarrell Daniels' TED talk