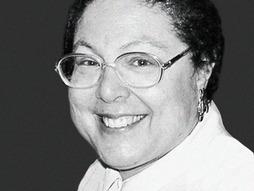 Jackie Tabick
Spiritual leader
As the first woman in the UK to be ordained in the Jewish faith, Rabbi Jackie Tabick has forged a path of inclusiveness from her work's beginning.
Why you should listen
Rabbi Jackie Tabick is known for being the first female rabbi in the UK and for her remarkable efforts to reach out to distinct faiths. She serves as chair to the World Congress of Faiths, working with patrons such as Rev. Desmond Tutu and the Dali Lama towards deepening religious understanding, respect and co-operation. To this end, Rabbi Tabick also serves as an executive member of the Inter Faith Network, and the Three Faiths Forum, as well acting as patron for the Jewish Council for Racial Equality (JCORE).

While reaching across religions, she continues rabbinical duties at the North West Surrey Synagogue and is well known for her engaging and down-to-earth sermons. Her synagogue is part of the Movement of Reform Judaism. Rabbi Tabick has also held the positions of Chair of the Assembly of Rabbis, of the Council of Reform and Liberal Rabbis and Vice president of the Movement for Reform Judaism.
Jackie Tabick's TED talk