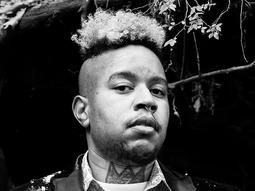 J Mase III
Poet, filmmaker and educator
J Mase III shows how we can use art to build a future free from systemic violence.
Why you should listen
J Mase III is an award-winning Black Trans poet, author, public educator and filmmaker based outside of Los Angeles. He has spoken with thousands of organizations and community members on Trans liberation, racial justice and reparations all over the world. He is winner of a Lambda Literary Award for Transgender Non-Fiction and a Creative Capital Award for filmmaking. As a Sundance Fellow, he is co-director of the forthcoming documentary
The Black Trans Prayer Book
. Committed to telling the truth about injustice, he believes a world free from systemic violence is possible now -- and that, through art, we can plan for the reality of that future.
J Mase III's TED talk