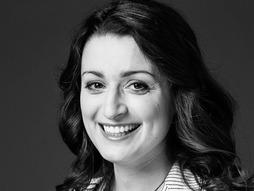 Irina Kareva
Theoretical biologist
Irina Kareva is looking for answers to biological questions using mathematical modeling.
Why you should listen
Dr. Irina Kareva studies cancer as an evolving ecosystem, bringing in insights from various disciplines -- from evolutionary biology to paleontology to ergodic theory -- to understand how we can manage, if not cure, cancer like a chronic disease. She has authored more than 25 publications, including several papers with her parents, who are also mathematicians. The Kareva clan was featured in a Nature article entitled "Relationships: Scions of Science."
 
Kareva is a research scientist at EMD Serono Research Center near Boston Massachusetts, US. Her book, Understanding Cancer from a Systems Biology Point of View: From Observation to Theory and Back, was recently published by Elsevier, and a second book on mathematical modeling of the evolution of heterogeneous populations will be released in mid-2019. 
 
In addition to her scientific studies and endeavors, Kareva also holds a degree in music and works actively as a professional opera singer.  She is a member of the Boston Symphony Orchestra's Tanglewood Festival Chorus, has performed solo roles in local productions, religious music performances, and can even occasionally be heard in pieces as varied as video game soundtracks and heavy metal recordings.
Irina Kareva's TED talk