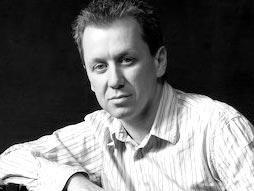 Hillel Cooperman
Entrepreneur, Lego enthusiast
When Hillel Cooperman isn't running his startup or seeking out the world's best food, he's investigating the secret underground world of Lego toys.
Why you should listen
Seattle-based entrepreneur and Lego enthusiast Hillel Cooperman founded Jackson Fish Market, a web software consultancy and design firm that has helped brands like Bing and WeSeed define their user experience.
His food exploration blog/review storehouse TastingMenu focuses on "identifying, documenting and recommending superlative restaurant and eating experiences from all over the world."
What others say
"The Dark Ages are the time between when you put away the Lego for the last time as a kid and [when] you decide as an adult that it is okay to play with a kids' toy." — Hillel Cooperman
Hillel Cooperman's TED talk