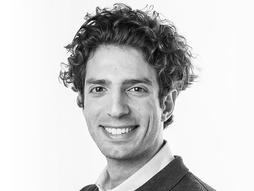 Hadi Eldebek
Musician, educator, entrepreneur
TED Resident Hadi Eldebek is a musician, educator and entrepreneur who creates artistic, cultural, and educational projects around the world.
Why you should listen
After completing his undergraduate studies in math and chemistry, Hadi Eldebek enrolled in a master's program in industrial engineering before he decided to focus on music, culture, and entrepreneurship. His choice was encountered by doubts about how he was going to make it as an artist.
When Eldebek was awarded a music grant in 2015, he started to explore how to make funding opportunities more accessible to artists around the world, sparking grantPA -- a platform that connects artists and organizations to funding and professional development opportunities.
Eldebek's collaborations with pioneers in the world of arts, culture and education, including Yo-Yo Ma's SilkRoad Ensemble, Disney World Imagineering and Harvard Graduate School of Education have equipped him with a valuable mindset and powerful insights that led him into the creation of numerous projects. He often tours as a musician and a panelist. He was recently a TED Resident, where he co-developed grantPA and Circle World Arts with his brother, Mohamad Eldebek, into ideas worth spreading.
Hadi Eldebek's TED talk