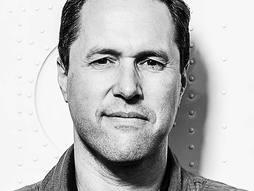 Greg Asner
Airborne ecologist
Greg Asner's mapping technology produces detailed, complex pictures of how humans' activities affect our ecosystems.
Why you should listen
The remote sensing techniques developed by Greg Asner and his team are viewed as among the most advanced in the world for exploring Earth's changing ecosystems in unprecedented detail and richness. Using airborne and satellite technologies such as laser scanning and hyperspectral imaging, combined with field work and computer modeling, Asner measures and qualifies humans' impact on regions from the American Southwest to the Brazilian Amazon.
"We're able to see, if you will, the forest and the trees at the same time," Asner says. "We're able to now understand an image, map and measure huge expanses of the environment while maintaining the detail. Not just the spatial resolution, but the biological resolution—the actual organisms that live in these places." For Asner, who is on the faculty at the Carnegie Institution and Stanford and leads the Carnegie Airborne Observatory project, this is science with a mission: to influence climate change treaties and save the forests he studies.
What others say
"With wings and lasers, Asner is conducting one of the most ambitious ecology studies ever staged." — Wired
Greg Asner's TED talk
More news and ideas from Greg Asner
Science
Learn the how and why of using drones and aerial technology for science and conservation.
Continue reading
Live from TEDGlobal
Greg Asner closes Session 2 of TEDGlobal 2013, "Those Flying Things," with a very different vision of the Earth. We spend a lot of time, money and resources conserving nature, yet, as Asner points out, we know absurdly little about it. Which is why, in an effort to advance our knowledge about biodiversity, he founded […]
Continue reading
Live from TEDGlobal
When it comes to drones, a lot of ideas float in the ether. Technologists see potential for flying machines to help us in all sorts of unexpected ways, governments take measures that seem hard and fixed, and meanwhile the media oversimplifies and dramatizes the issue. The conversation on drones is ever changing — especially with […]
Continue reading