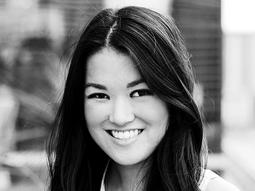 Gloria Chan Packer
Workplace mental wellness leader
Gloria Chan Packer is a mental wellness educator and experienced corporate leader.
Why you should listen
Gloria Chan Packer is the founder of Recalibrate, a workplace mental wellness provider that delivers a uniquely modern, science-backed, and realistic approach to mental wellness learning for organizations all over the world.

Prior to Recalibrate, Packer led an established career in management consulting as a senior leader specializing in technology strategy and implementation for various Fortune 500 clients. Gloria founded Recalibrate in 2018 after an unexpected medical battle led her to re-examine her relationship with stress, inspiring her to improve mental health education for fellow busy professionals by promoting science over stigma.

Her training includes various continuing education trainings with Deep Eddy Psychotherapy, Mindfulness Teacher Training from The Mindfulness Center; Executive Education in Corporate Strategy from Columbia Business School; and a Bachelor's in Business Administration in Finance and Business Honors from the University of Texas at Austin.

Packer enjoys gardening, good food with good friends, spending time outdoors, playing with design and living life in Austin, Texas with her husband, son and two pups.
Gloria Chan Packer's TED talk