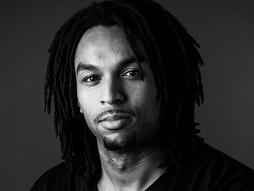 Glenn Cantave
Activist, performance artist, social entrepreneur
Glenn Cantave is an activist, performance artist and social entrepreneur who uses immersive technology to highlight the narratives of the oppressed.
Why you should listen
Through his non-profit 
Movers & Shakers NYC
, Glenn Cantave organized a pop-up slave auction performance piece/AR exhibit, ran the NYC Marathon in chains and is creating AR educational content focused on highlighting the narratives of marginalized communities. He is also the creator, executive producer of
We the People,
a 360-documentary focused on activism in the age of Trump. His team has documented the actions of several New York based activist groups and captured footage from events such as the Trump Inauguration, Charlottesville Riots and a White Lives Matter Rally in Tennessee. Cantave is a TED Resident, and he spoke about his work 
at TEDxGhent in 2018
.
Glenn Cantave's TED talk