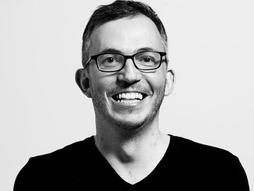 Giles Duley
Photojournalist
Giles Duley began his career as a fashion photographer. When it was time for a change he found himself on a journey of war and hardship.
Why you should listen
Giles was a photographer who, some years ago, tired of celebrity photoshoots and the attendant egos and tantrums that often accompanied them. He flung his camera on the photoshoot bed and it bounced out the window into the streets of SoHo, London. At that point he decided to change course and dedicated himself to using his camera to "tell unheard stories of those caught in conflict and economic hardship around the world." His work took him to Sudan, Angola, Ukraine and Bangladesh, among other places. Early in 2011, on assignment in Afghanistan, Duley stepped on a landmine. Despite the fact that the horrific accident left Duley a triple amputee, he continues to dedicate his life to telling stories through photography.
What others say
"Do you ever have one of those mornings, when you just can't be bothered to put your legs on?" — @gilesduley
Giles Duley's TED talk
More news and ideas from Giles Duley
Arts + Design
Life -- and love -- in limbo, as captured in these poignant images from photographer Giles Duley.
Continue reading
In Brief
The stars of your favorite TED Talks have been busy over the past week. Below, a few newsy highlights. Inside the mind of a murderer. What makes murderers do what they do? A BBC piece revealed that some murderers have reduced activity in their prefrontal cortex, which controls emotional impulses, and over-activity in their amygdala, […]
Continue reading
We humans
We asked an international group of 12 artists, designers, photographers and activists to provide one image that encapsulates what inequality means to them -- and to explain their selection. The results are stunning and thought-provoking. Warning: some of them might make you cry.
Continue reading