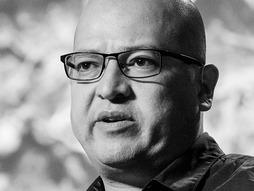 Fredy Peccerelli
Forensic anthropologist
Fredy Peccerelli works with families whose loved ones "disappeared" in the 36-year armed conflict in Guatemala. The executive director of the Guatemalan Forensic Anthropology Foundation, he helps locate bodies and give back identities to those buried in mass graves.
Why you should listen
In Guatemala's brutal civil war, 200,000 civilians were killed — and more than 40,000 of them were never found. They are referred to as the "disappeared," and since the end of the conflict, their bodies have been found in unmarked mass graves with very little information to identify them. 
Fredy Peccerelli has a personal connection to this tragic story. He was born in Guatemala, but when his father received threats from a death squad, his family left for the United States. It was 1980 and Peccerelli was 9. He quickly adapted to life in Brooklyn, New York. But in 1994, while a college student, he heard a presentation on the emerging field of forensic anthropology. The speakers talked about exhuming bodies from mass graves in Guatemala, and Peccerelli was fascinated. He wanted to help.
Peccerelli founded the Guatemalan Forensic Anthropology Foundation, which meets with the families of the "disappeared," listens to their stories and takes DNA samples to match to exhumed bodies. In this way, they are able to piece together narratives of what happened — in order to give families closure and to provide evidence for the trials of those involved in the deaths. 
Pecerrelli has been profiled on PBS, in The New York Times and more. He recently launched the "No More Missing" campaign to raise money for an interactive website to tell the stories of the Guatemalan "disappeared" on the global stage. He wants people across the world to see the connection between what happened Guatemala and what is happening today in countries like Mexico. 
Fredy Peccerelli's TED talk