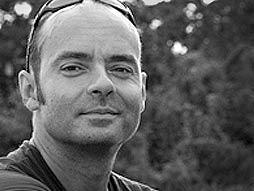 Franco Sacchi is the director of This Is Nollywood, the story of Nigeria's massive homegrown film industry.
Why you should listen
Franco Sacchi's film This Is Nollywood represents one of the most compelling and profound stories of self-generated storytelling and commerce in the developing world. Out of nothing springs an industry that is reputed to be the third-largest film industry worldwide.This, says the Zambia-born, Italy-bred documentary filmmaker, is an irresistible story for those looking view Africa from a different perspective.
From the Director's Statement:
We agreed immediately that African actors, directors, and producers should tell their own story in our film without commentary from us or other westerners. Of course, we filmed and edited the Nollywood story with our own sensibilities, but our greatest hope is that the authentic voices of the Nigerian filmmakers will be heard.

Nollywood filmmakers are conscious of the responsibility they have toward their society -- director Bond Emeruwa says they feel an obligation to "put a message in there." But the production of each movie is also an adventure -- overcoming hurdles unimaginable in the West, racing against an impossibly short clock.
 
Franco Sacchi's TED talk