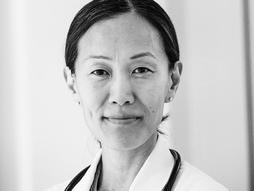 Esther Choo
Emergency medicine physician, public health advocate
Esther Choo is an emergency medicine physician and health services researcher based in Portland, Oregon.
Why you should listen
Esther K. Choo, M.D.,M.P.H., is an emergency physician in Portland, Oregon and an associate professor at Oregon Health & Science University. She cofounded Equity Quotient, a company that conducts assessments of healthcare company culture, and was a founding member of TIME'S UP Healthcare, which advocates for workplace safety and dignity for women. She is a past president of the Academy of Women in Academic Emergency Medicine, and a popular health communicator who writes for NBC Think and Self magazine, has a regular column for The Lancet focused on health disparities and appears as a medical expert on CNN and MSNBC. Choo is the host of the Doctor's Log podcast.
Esther Choo's TED talk