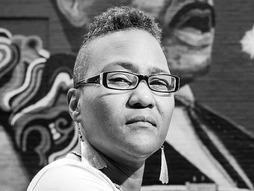 Erricka Bridgeford
Activist
Erricka Bridgeford intimately engages with issues related to murder and violence.
Why you should listen
Erricka Bridgeford trains mediators, teaches conflict resolution skills, co-organizes a movement that rallies Baltimore City to avoid violence during three-day weekends and performs rituals for every person who is murdered in Baltimore. Her life has been impacted by murder since she was 12 years old, and she has been working for over 20 years to ensure that murder does not have the last say. From addressing rape culture, to advocating for death penalty repeal, Bridgeford's ability to influence social injustice is fueled by her commitment to transform her personal pain into "hope in action."
Bridgeford is the director of training at Community Mediation Maryland, co-founder and co-organizer of Baltimore Ceasefire 365 and an inspirational speaker. Her awards and recognitions include: Outstanding Volunteer Contribution to Victim's Services by the Governor's Office of Crime Control and Prevention (2015), Best Baltimorean by City Paper (2017), Peacemaker of the Year by Baltimore Community Mediation Center (2017) and Marylander of the Year by The Baltimore Sun (2017).
Erricka Bridgeford's TED talk