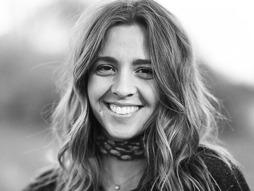 Erin Sullivan
Travel photographer, writer, host
Erin Sullivan believes that the magic in this world can be communicated through images that blend art and science.
Why you should listen
Over the course of her career, Erin Sullivan has led outdoor expeditions for teenagers, spent time learning and photographing stories around the world and held numerous odd jobs that have added to the hilarious montage of her life -- much of which she has written about online. As a photographer, she has shot for clients like Adobe, Sony and tourism boards across the US. In Our Nature, the mini-series Sullivan hosts for REI, she dives into questions about the future of the outdoors. She has learned that life itself provides each of us with an interdisciplinary education and encourages us to use it intentionally.
Erin Sullivan's TED talk