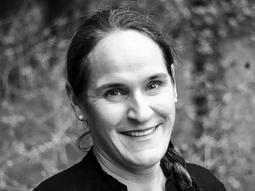 Erika Bachiochi
Legal scholar
Erika Bachiochi is a legal scholar specializing in equal protection jurisprudence, feminist legal theory, Catholic social teaching and sexual ethics.
Why you should listen
A 2018 visiting scholar at Harvard Law School, Erika Bachiochi is a fellow at the Ethics and Public Policy Center and a senior fellow at the Abigail Adams Institute in Cambridge, MA, where she founded and directs the Wollstonecraft Project. Her work can be found in The New York Times, The Atlantic, the Harvard Journal of Law and Public Policy, CNN.com and National Affairs, among many other publications. Her newest book, The Rights of Women: Reclaiming a Lost Vision, was published by Notre Dame University Press in 2021.
Erika Bachiochi's TED talk