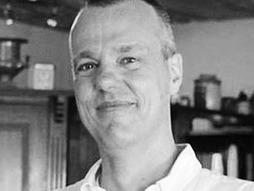 Erik Schlangen
Experimental micromechanics pioneer
Erik Schlangen is a civil engineer and pioneer of experimental micromechanics, who focuses on making industrial materials more durable.
Why you should listen
Erik Schlangen is a Civil Engineering professor at Delft University of Technology and the Chair of Experimental Micromechanics. His areas of research include durability mechanics and "self-healing" materials, like the asphalt and concrete he and his team have developed that can be repaired with induction. This special asphalt is made with tiny steel wool fibers, which, when heated with induction, extends the life of the material. Currently Schlangen and his team are testing the asphalt on the A58 road near Vilssingen in the Netherlands, with the hope that it can be used in future roads all over the country.
Erik Schlangen's TED talk