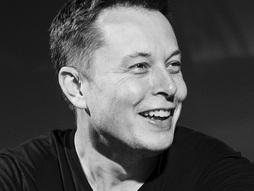 Elon Musk
Serial entrepreneur
Elon Musk is the CEO and product architect of Tesla Motors and the CEO/CTO of Space Exploration Technologies (SpaceX).
Why you should listen
At SpaceX, Musk oversees the development of rockets and spacecraft for missions to Earth orbit and ultimately to other planets. In 2008, SpaceX's Falcon 9 rocket and Dragon spacecraft won the NASA contract to provide cargo transport to space. In 2012, SpaceX became the first commercial company to dock with the International Space Station and return cargo to Earth with the Dragon.
At Tesla, Musk has overseen product development and design from the beginning, including the all-electric Tesla Roadster, Model S and Model X, and the rollout of Supercharger stations to keep the cars juiced up. (Some of the charging stations use solar energy systems from SolarCity, of which Musk is the non-executive chair.) Transitioning to a sustainable energy economy, in which electric vehicles play a pivotal role, has been one of his central interests for almost two decades. He co-founded PayPal and served as the company's chair and CEO.
What others say
"I'm glad that Tesla is pushing the envelope. No one else was going to do it. Dream big or go home." — Margarita, commenting on nytimes.com
Elon Musk's TED talk
More news and ideas from Elon Musk
We humans
TED curator Chris Anderson discusses the transformative power of speaking to an audience from the heart.
Continue reading
Science
Should we be putting humans on Mars? A panel of space experts brings up the big questions we need to ask before we blast off.
Continue reading
News
The TED community has been very busy in the start of this new year. Below, a few TEDsters with news to share. Landing a rocket on a boat: simple enough. Putting a man on the moon and a rover on Mars are exceptional feats, but that's in the past. Elon Musk is now attempting a […]
Continue reading