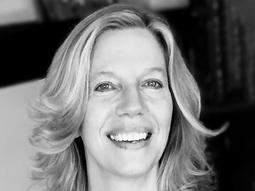 Elizabeth Strickler
Innovation and entrepreneurship expert
A passionate believer in creativity, innovation and entrepreneurship, Elizabeth Strickler uses her talents to support students and clients to start businesses, tell immersive stories, and build a stronger cultural economy.
Why you should listen
Elizabeth Strickler is excited to take students and clients on a journey into the future and then help activate technology and resources to realize newfound visions. Her process is to inspire through research and experience, ideate through collaboration and play, and finally implement through iteration and experimentation.
She has worked for multiple tech startups, run a civic initiative in India, built and curated a public interactive media space, and made dozens of films, games and interactive experiences. Currently, she is the Founding Director of the Creative Industries Blockchain Lab at Georgia State University (GSU), and Director of Media Entrepreneurship and Innovation at the university's Creative Media Industries Institute (CMII).
Her eclectic interests can be seen in her academic credentials, holding a BA in Philosophy, BS in Computer Science and an MFA in Digital Filmmaking and Art.
Elizabeth Strickler's TED talk