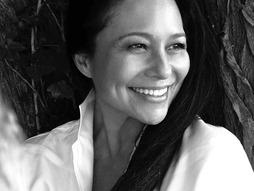 Elizabeth Lindsey
Explorer, ethnographer
Elizabeth Lindsey is a fellow of the National Geographic Society. Her mission: to keep ancestral voices alive by recording indigenous wisdom and traditions.
Why you should listen
Elizabeth Kapu'uwailani Lindsey wants the world to remember the people who came before us. The actor-turned-anthropologist has made it her mission to find, preserve and share the knowledge and traditions of indigenous populations before they disappear. She's working with Google to create a geospatial Map of the Human Story, using the indigenous science of wayfinding to chart tales at risk of being lost.
In 2011, Lindsey, who's the first female fellow and first Polynesian explorer at the National Geographic Society, will set out on a 186-day global expedition to document what she calls "teachings critical to navigating the complexity of our times." Lindsey's 1996 documentary Then There Were None, which chronicled the near-extinction of native Hawaiians, has become a must-see in many history classrooms. She was named Hawaii's Woman of the Year in 2004.
What others say
"To have a Native person research indigenous knowledge and practices marks a new era for National Geographic. The society is trying to get away from the image of the white explorer 'sticking a flag on something.'" — current.org
Elizabeth Lindsey's TED talk