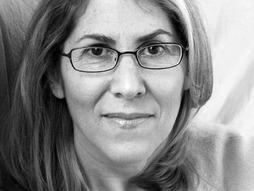 Elizabeth Lesser
Wellness specialist
Healing expert and author Elizabeth Lesser has spent decades helping individuals heal and showing how we can mend society as well.
Why you should listen
As an author and co-founder of the Omega Institute, a learning center devoted to health, wellness and social change, Elizabeth Lesser helps her readers and students transform their lives after brushes with pain, adversity and life's myriad problems.
In Broken Open, Lesser traces the steps of the "Phoenix Process" -- how we can recover following the inevitable breaks in the fabrics of our daily lives. Her memoir, Marrow, describes the deepening bond forged by a harrowing bone marrow transplant, for which Lesser was the donor and her sister Maggie the recipient.
What others say
"Broken Open is a beautifully written blend of other people's moving stories, practical guidance and her own personal memoir." — Reclaiming Strength blog, January 20, 2016
Elizabeth Lesser's TED talk