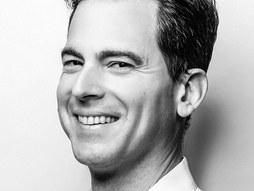 Eduardo Briceño
Learning expert
Eduardo Briceño is a learner, speaker, facilitator and author devoted to enabling a more learning-oriented world.
Why you should listen
Eduardo Briceño is a global keynote speaker, facilitator and author who guides many of the world's leading companies in developing cultures of learning and high performance. His two TEDx talks, "
The power of belief
" and "
How to get better at the things you care about
," have been viewed more than eight million times. Earlier in his career, he was a principal at the Sprout Group, a venture capital firm in Silicon Valley. He is a Pahara-Aspen Fellow, a member of the Aspen Institute's Global Leadership Network and an inductee in the Happiness Hall of Fame. He is from Caracas, Venezuela, and holds bachelor's degrees in economics and engineering from the University of Pennsylvania, as well as an MBA and an MA in education from Stanford University.
Briceño's book,
The Performance Paradox: Turning the Power of Mindset into Action
, will be published by Penguin Random House in September 2023.
Eduardo Briceño's TED talk