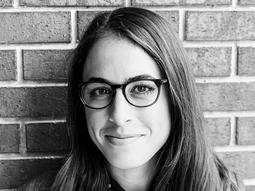 Fallon Goodman
Clinical psychologist and psychology professor
Fallon Goodman studies social anxiety, a condition that affects millions worldwide.
Why you should listen
Fallon Goodman's work is driven by the belief that the greatest part about being human is connecting with other people -- and she has dedicated her career to reducing how much social anxiety robs people of this joy.

At George Washington University, Goodman leads a diverse research team that studies how people overcome social anxiety and build lasting relationships. She has published extensively on social anxiety, resilience, and happiness, and her work has been featured in national media outlets including CNN, The Washington Post and Harvard Business Review. Goodman's work draws from her years as a clinician, including a year-long stint at Harvard Medical School's McLean Hospital, the top psychiatric hospital in the world. In her first year as a professor, she won an early career award from the Anxiety and Depression Association of America.

She was born in New Jersey and raised by a large Italian family. She lives in the Washington, DC area with her partner, daughter and socially anxious dog Leo.
Fallon Goodman's TED talk