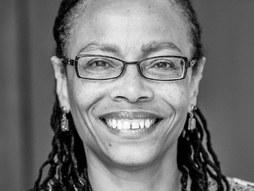 Dorothy Roberts
Professor, author and social justice advocate
Global scholar, University of Pennsylvania civil rights sociologist and law professor Dorothy Roberts exposes the myths of race-­based medicine.
Why you should listen
Internationally recognized scholar, public intellectual and social justice advocate Dorothy Roberts studies the interplay of gender, race and class in legal issues. She has been a leader in transforming public thinking and policy on reproductive health, child welfare and bioethics.
Professor of Africana Studies, Law & Sociology at the University of Pennsylvania, Dorothy directs the Penn Program on Race, Science and Society. She has authored and co­-edited ten books, including the award-­winning Killing the Black Body and Shattered Bonds. Her latest book is Fatal Invention: How Science, Politics, and Big Business Re­-create Race in the Twenty­-First Century. She received the 2015 Solomon Carter Fuller Award from the American Psychiatric Association for "providing significant benefit for the quality of life for Black people."
Dorothy Roberts' TED talk