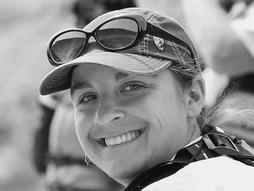 Diana Laufenberg
Educator
For over 15 years Diana has been a secondary social studies teacher in Wisconsin, Kansas, Arizona and Pennsylvania.
Why you should listen
A farm kid from Wisconsin, Diana Laufenberg has taught all grade levels from 7-12 in Social Studies. Laufenberg most recently taught at the Science Leadership Academy (SLA), one of Philadelphia's newer high schools, in partnership with the Franklin Institute.
In 2013, Laufenberg partnered with Chris Lehmann to start Inquiry Schools, a new non-profit working to create and support learning environments that are inquiry-driven and project-based and which utilize modern technology. She currently serves as the Executive Director and Lead Teacher for Inquiry Schools.
Read Laufenberg's evolving page of links on "Embracing Failure" >>
Diana Laufenberg's TED talk