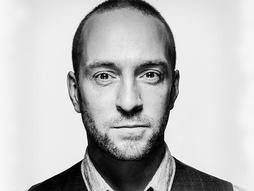 Derren Brown
Psychological illusionist, author
With beguiling feats of mind reading and suggestion, Derren Brown explores psychological manipulation and its implications for the human experience.
Why you should listen
Derren Brown redefines magic through must-see TV and stage events, exhilarating audiences for 20 years in the UK and now worldwide with his brand of psychological illusion. He has gained a reputation as a performer consistently prepared to break down boundaries.
Amid a varied and notorious TV career, Brown has played Russian Roulette live, convinced middle managers to commit armed robbery, led the nation in a séance, stuck viewers at home to their sofas, motivated a shy man to land a packed passenger plane at 30,000 feet, hypnotized another to assassinate Stephen Fry, persuaded a racist to change his ways and lay down his life for an illegal immigrant, and created a zombie apocalypse for an unwitting participant after dramatically ending the world.
Brown's most recent special, Sacrifice, is currently streaming on Netflix, and his show Secret will be playing on Broadway at the Cort Theatre from September 6, 2019 through January 4, 2020. He is the author of Meet the People with Love, Happy: Why More or Less Everything Is Absolutely Fine and Confessions of a Conjuror.
Derren Brown's TED talk
More news and ideas from Derren Brown
Live from TED2019
Session 3 featured a dazzling celebration of intelligence — from the knowledge coded in our DNA (and a new way we could rewrite it) to one of the most astonishing tech demos ever seen at TED. Let's jump right in. The event: Talks and performances from TED2019, Session 3: Intelligence, hosted by TED's Chris Anderson. […]
Continue reading