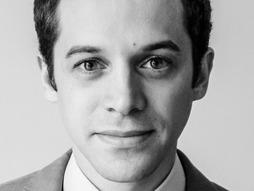 David Epstein
Sports science reporter
David Epstein is an investigative reporter who covers the wide-open space where sports, science and medicine overlap.
Why you should listen
David Epstein writes about the developing science around sport -- from performance-enhancing drugs to the lucky genetics that separate a professional athlete from a duffer. A science writer and longtime contributor to
Sports Illustrated,
he's helped break stories on steroids in baseball, fraudulently marketed health remedies, and big-money irregularities in "amateur" college football. In 2007, inspired by the death of a childhood friend, he wrote a moving exploration of the most common cause of sudden death in young athletes, a hard-to-diagnose heart irregularity known as HCM. 
Now an investigative reporter at
ProPublica
, Epstein is the author of 
The Sports Gene
,
a book that explores the complex factors that make up a championship athlete. Is there such a thing as natural greatness, or can even extreme skills -- like the freaky-fast reaction of a hockey great -- be learned? Conversely, is the desire and will to master extreme skills something you're born with?
What others say
"I recommend this book generally to sports fans, but more importantly this book should also be read by people who are broadly interested in how an individual's biology interacts with their behavior (training), their environment, and their culture." — Dr. Mike Joyner, Mayo Clinic
David Epstein's TED talk
More news and ideas from David Epstein
Science
'The Sports Gene' author David Epstein picks 5 books and articles about the science of athletic performance.
Continue reading
Culture
In his TED Talk, published last week, Sports Illustrated reporter David Epstein asks, "Are athletes really getting faster, better, stronger?" The short answer is 'yes,' but it's not just a matter of talent improving. He shows the nuance of how it's also about changing technology that allow for faster speeds, rising expectations that enable athletes […]
Continue reading
Live from TED
The Olympic motto is "Citius, Altius, Fortius," or, in English, "Faster, higher, stronger." And as sports science reporter David Epstein points out from the TED2014 stage, "Athletes have fulfilled that motto — and they've done so rapidly." Epstein investigates why it is that, year upon year, runners, swimmers, gymnasts, basketball players and so many others […]
Continue reading