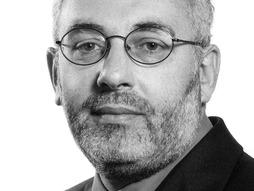 David Birch
Digital money and identity consultant
David Birch is a digital money and ID consultant paving the way for a 21st-century identity.
Why you should listen
David G.W. Birch is a Director of Consult Hyperion, an electronic identity and transactions consultant. He is the Chairman of the annual Digital Money Forum and Digital Identity Forum in London and he has written for several publications including more than a hundred Second Sight columns for The Guardian newspaper. In 2007, he published Digital Identity Management: Technological, Business and Social Implications under Gower Publishing Ltd. He hosts the Consult Hyperion podcast -- conversations with identity and digital transaction experts.
What others say
"One of Britain's most acute observers of the internet and social networks." — Yorick Wilks, Oxford Internet Institute
David Birch's TED talk