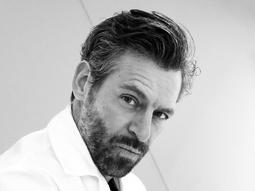 David Andrew Quist
Mycologist, entrepreneur and food creator
David Andrew Quist is a mushroom researcher and restauranteur. His current work combines both his passion for gastronomy and science; by exploring the culinary potential of fungal mycelium as an innovative new category of food — nutritious, delicious and sustainable. Should the future be fungal? At TEDxOsloMet 2021, David will take us on a journey through the amazing world of fungi and their potential as innovative, next-generation sustainable technologies. As we collectively navigate an uncertain future, learning from fungi can provide us with new mental models and metaphors on what it means to be an individual, our relationship with the natural world, and our place in it.
Why you should listen
David's own raison d'etre foments from a deep curiosity, a thirst for knowledge leading to impact on the world around us. A quest for new ways of thinking, the audacious and the new. One might say his life path perhaps mirrors that of his favorite subject, fungi: as one of constant exploration and transformation.

As an academic, Quist is perhaps best known for his seminal research published in Nature in 2001. Quist's work uncovered what author Michael Pollan described -- and coined at the time -- as "genetic pollution" of ancestral maize by genetically modified maize varieties in the highlands of Oaxaca, Mexico. After getting a PhD in Mycology (the study of fungi) at Berkeley in 2004, his work shifted to researching emerging technologies and their potential impacts for food production and sustainable food systems. In this capacity, he has served as technical advisor to the Norwegian government, and sat on numerous technical committees as Norwegian representative under the UN Convention on Biological Diversity to establish good guidance for technology assessment in food production. At the same time, Quist would also represent Norway in a different way: From 2010 - 2012, he was a not-so-successful selection to Norwegian national cycling team, competing in the world cyclocross championships for 3 years in a row (fun fact: he finished last in all 3).

Retiring from cycling brought him back to work in sustainable food systems at the political level. But Quist quickly lost his appetite for just talking about food, endeavoring instead to make it himself -- as a food creator. In 2018, he would go on to train in the art and science of ramen noodles as a stagaire in Japan, and would go on to develop what has been called a "Nordic-style" Japanese ramen. His creations can today be enjoyed at his award-winning, organic certified ramen restaurant, Hrímnir Ramen in Oslo. The restaurant's strong focus on fermentation rekindled Quist's passion for exploring how fungi can help create craveable foods that shift diets to more socially and environmentally responsible eating. His aim became to create delicious new fungal foods that not just feed a few thousand people, but can scale up to feed millions. This led David in 2020 to create a fermentation science company, Norwegian Mycelium (NoMy), with a mission to create alternative fungal protein ingredients and flavors -- and make them nutritious, sustainable and delicious.

In 2022, Quist has been building up his fermentation technology with his team at NoMy to produce these new fungal foods at scale.
David Andrew Quist's TED talk