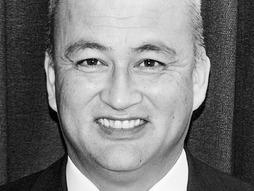 Dan Pacholke
Prison administrator and reformer
Dan Pacholke aims to keep the Washington State Department of Corrections on the front edge of innovation by rethinking the design of prisons, the training of officers and the education opportunities made available to inmates.
Why you should listen
Dan Pacholke has spent more than three decades working in prisons, first as a corrections office and later as an administrator. Now the Deputy Secretary of Operations for the Washington State Department of Corrections, he says, "I don't see my job as to punish or forgive [inmates], but I do think they can have decent and meaningful lives in prison."
Pacholke has dedicated his career to changing the way we think about corrections. Over the years, he has helped usher in programs designed to prevent fires before they start rather than fight them after they've flared up. Pacholke has been part of initiatives to redesign prison facilities to maximize interaction between the staff and inmates, to give corrections officers training in verbal de-escalation as well as physical response, and to give inmates opportunities to learn new things while they are in the system. As the co-director of the Sustainability in Prisons Project, Pacholke brought recycling, composting, horticulture and even bee-keeping programs into prisons—to give inmates meaningful work, but also to cut costs and make prisons more sustainable. 
Dan Pacholke's TED talk