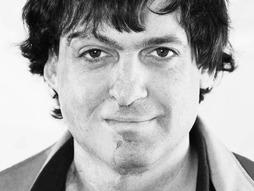 Dan Ariely
Behavioral economist
The dismal science of economics is not as firmly grounded in actual behavior as was once supposed. In "Predictably Irrational," Dan Ariely told us why.
Why you should listen
Dan Ariely is a professor of psychology and behavioral economics at Duke University and a founding member of the Center for Advanced Hindsight. He is the author of the bestsellers Predictably Irrational, The Upside of Irrationality, and The Honest Truth About Dishonesty -- as well as the TED Book Payoff: The Hidden Logic that Shapes Our Motivations.
Through his research and his (often amusing and unorthodox) experiments, he questions the forces that influence human behavior and the irrational ways in which we often all behave.
What others say
"If you want to know why you always buy a bigger television than you intended, or why you think it's perfectly fine to spend a few dollars on a cup of coffee at Starbucks, or why people feel better after taking a 50-cent aspirin but continue to complain of a throbbing skull when they're told the pill they took just cost one penny, Ariely has the answer." — Daniel Gross, Newsweek
Dan Ariely's TED talks
More news and ideas from Dan Ariely
Business
Smart advice from TED speakers to help you rediscover your joy on the job
Continue reading
In Brief
The past few weeks have brimmed over with TED-related news. Here, some highlights: This is what extinction looks like. Photographer Paul Nicklen shocked the world with footage of a starving polar bear that he and members of his conservation group SeaLegacy captured in the Canadian Arctic Archipelago. "It rips your heart out of your chest," […]
Continue reading
Business
Most people's hearts leap up when they see the words "50% off" or "Buy One Get One Free." Unfortunately, discounts cause us to act quickly and spend more than we should, say economist Dan Ariely and writer Jeff Kreisler.
Continue reading