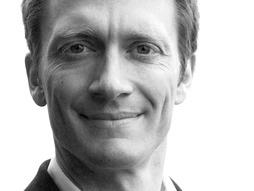 Damon Horowitz
Philosopher, entrepreneur
Damon Horowitz explores what is possible at the boundaries of technology and the humanities.
Why you should listen
Damon Horowitz is a philosophy professor and serial entrepreneur. He recently joined Google as In-House Philosopher / Director of Engineering, heading development of several initiatives involving social and search. He came to Google from Aardvark, the social search engine, where he was co-founder and CTO, overseeing product development and research strategy. Prior to Aardvark, Horowitz built several companies around applications of intelligent language processing. He co-founded Perspecta (acquired by Excite), was lead architect for Novation Biosciences (acquired by Agilent), and co-founded NewsDB (now Daylife).
Horowitz teaches courses in philosophy, cognitive science, and computer science at several institutions, including Stanford, NYU, University of Pennsylvania and San Quentin State Prison.
Get more information on the Prison University Project >>
What others say
"Damon seems to have realized in reverse order that the horse belongs in front of the carriage -- that humanity should lead technology, not vice versa." — Visualplant, YouTube