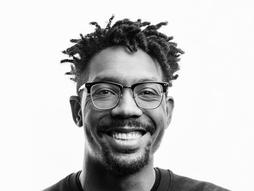 Damon Davis
Artist and filmmaker
TED Fellow Damon Davis makes art to empower the disenfranchised and combat oppression.
Why you should listen
Musician, visual artist and filmmaker working at the intersection of art and activism, exploring the experience of contemporary black Americans. His documentary, Whose Streets?, premiered at Sundance 2017 and tells the story of the protests in Ferguson, Missouri that took place after unarmed teenager Michael Brown was killed by police in 2014.
Damon Davis' TED talk