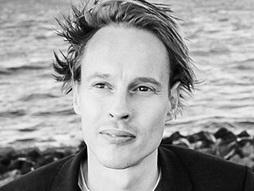 With his futuristic artworks, Daan Roosegaarde illuminates the intersection of technology, humanity and our urban environments.
Why you should listen
Daan Roosegaarde builds jaw-dropping artworks that redefine humanity's relationship to city spaces. Along with his team at Studio Roosegaarde, Roosegaarde is devoted to "landscapes of the future," city prototypes and urban adornments that fuse aesthetics with sustainability.
From Smog Free Project in Beijing -- a tower that purifies its surrounding atmosphere and harvests pollutants to preserve as jewelry -- to an interactive dance floor that generates electricity from dancers, Roosegaarde's designs revolutionize the role of technology in the built environment.
What others say
"[Daan Roosegaarde's designs] connect people, display emotions and make places in our daily-life more understandable, open and interactive." — FreundeVonFreunden, June 21, 2013
Daan Roosegaarde's TED talk