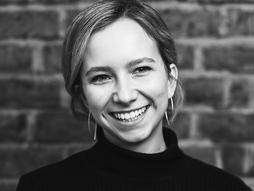 Clover Hogan
Climate activist, social entrepreneur
Clover Hogan is a climate activist, researcher on eco-anxiety and founding CEO of Force of Nature: a youth nonprofit mobilizing mindsets for climate action.
Why you should listen
Clover Hogan's team at Force of Nature is tackling the climate and mental health crisis by empowering the next generation of leaders. 
In her decade of activism, she has worked alongside the world's leading authorities on sustainability, consulted within the boardrooms of Fortune 500 companies and supported students in more than 50 countries to realize their power as changemakers. 
At just 22, she has taken the stage with corporate giants alongside global changemakers such as Dr. Jane Goodall and Dr. Vandana Shiva and interviewed the 14th Dalai Lama.
Clover Hogan's TED talk