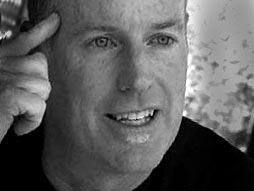 Christopher C. Deam
Designer
A fascination with clean lines, modern materials and tiny houses made Christopher C. Deam the perfect designer to rethink the Airstream trailer right down to its aluminum skin.
Why you should listen
Looking at his work, with its clean, swooping lines and elegant economy of movement, it's easy to guess that Christopher C. Deam is a surfer. His designs for spaces and furniture are light and clear and thoughtful, unleashed by modern materials and anchored in old-fashioned craftsmanship.
Deam's work came to national attention with his remodel of the iconic Airstream trailer, a project for the laminate maker Wilsonart -- a sweet-spot project that fired the design world's love of modular and small homes. (In 2009, it's hard to realize how radical this little trailer looked in 2000, during the heyday of the megamansion.) His other design work includes designs for Target, Herman Miller and many other manufacturers, as well as an architectural practice.
Christopher C. Deam's TED talk