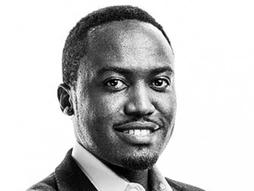 Christopher Ategeka
Serial entrepreneur
TED Fellow Christopher Ategeka is on a mission to ensure a sustainable future for humanity and the planet.
Why you should listen
Like Batman, Christopher Ategeka witnessed the death of both his parents as a child. He grew up with immense hardships but managed to navigate an experience that left him equipped with valuable skills.
Ategeka is a serial entrepreneur, engineer and a pioneer in the unintended consequences of technologies ("UCOT") movement. He is the founder and Managing Director at LyfBase, the world's first center for the unintended consequences of technology. Ategeka coined and popularized the term "UCOT" (unintended consequences of technology) in the tech sector and the concept of "UCOT" evangelism. Before that, he founded Health Access Corps, a non-profit that works to establish sustainable health care systems on the African continent. He has been invited to speak at the Clinton Global Initiative and United Nations, and he's won many international awards for his work; he was named a 2016 World Economic Forum Young Global Leader and a 2017 TED Fellow. His work has been featured in many major media publications both locally and internationally such as BBC, Forbes, and NPR. He holds a Bachelor's of Science, and Master's of Science in Mechanical Engineering from the University of California, Berkeley.
Christopher Ategeka's TED talk