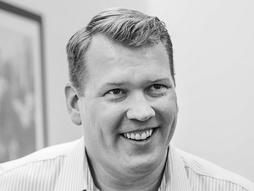 Chris Nowinski
Social entrepreneur
Dr. Chris Nowinski is leading a global conversation on concussions, CTE and the future of sports.
Why you should listen
Dr. Chris Nowinski is an All-Ivy Harvard football player-turned WWE professional wrestler-turned neuroscientist. He discovered the concussion crisis the hard way: a 2003 kick to the chin in a WWE tag-team match ended his career, causing post-concussion syndrome and sending him on a journey where he uncovered a public health conspiracy that continues to cost lives. 
Nowinski wrote the investigative expose Head Games: Football's Concussion Crisis in 2006 and soon after founded the non-profit Concussion Legacy Foundation (CLF), where he serves as CEO. He co-founded the world-famous Boston University (BU) CTE Center, where he serves as the outreach, recruitment, education, and public policy leader, as well as the VA-BU-CLF Brain Bank, where he led recruitment for the 2017 study that found 110 of 111 deceased NFL players had CTE. His journey has been profiled in media outlets like HBO's "Real Sports", ESPN's "Outside the Lines" and the New York Times, and he was the subject of the award-winning documentary Head Games: The Global Concussion Crisis by celebrated director Steve James.
Nowinski earned his doctorate in behavioral neuroscience from Boston University School of Medicine and has authored more than 25 scientific publications. VICE Sports called Nowinski "the man most responsible for making CTE part of the national conversation," and Sports Illustrated said, "It is Nowinski's figure which looms behind the doctors and the headlines and the debate roiling over sports'newfound commitment to minimizing head trauma."
Chris Nowinski's TED talk