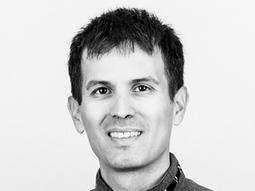 César Cuauhtémoc García Hernández
Law professor
César Cuauhtémoc García Hernández is a law professor and the Gregory Williams Chair in Civil Rights and Civil Liberties at Ohio State University where he studies the intersection of criminal and immigration law.
Why you should listen
In December 2019, César Cuauhtémoc García Hernández published Migrating to Prison: America's Obsession with Locking Up Immigrants, about the United States' reliance on prisons to enforce immigration law. In 2015, he published his first book, Crimmigration Law, an academic text that was released in a second edition in 2021. As of 2022, Hernández is writing a book about the effects of using criminal history to decide who can live in the United States, scheduled for release late in 2023.
His essays have appeared in The New York Times, Washington Post, Los Angeles Times, Time Magazine, The Guardian, Newsweek, Salon and elsewhere. He has been quoted in the Wall Street Journal, National Public Radio, NBC News, Public Radio International, BBC, The Nation, Univision, Telemundo and numerous other publications in the United States and around the world. 
Hernández publishes at crimmigration.com, a blog about the convergence of criminal and immigration law. He has been a Fulbright scholar in Slovenia and served two terms on the American Bar Association Commission on Immigration.
César Cuauhtémoc García Hernández's TED talk