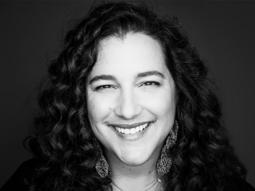 Celina de Sola
Local changemaker
At Glasswing International, Celina de Sola works to address the root causes and consequences of poverty and violence.
Why you should listen
Celina de Sola co-founded Glasswing International, an El Salvador-based organization that combines community-based initiatives with strategies to strengthen public education and health services. The organization operates in ten countries in Latin America and the Caribbean and works with migrant youth in New York City. In 2020, they received the Skoll Award for Social Entrepreneurship.
Prior to Glasswing, de Sola worked as a crisis interventionist for Latino immigrants in the US and led humanitarian crisis response projects in Liberia, Sudan, Afghanistan, Iraq and Indonesia. She is an Obama Fellow, Ashoka Fellow and a Tallberg Global Leader.
Celina de Sola's TED talk