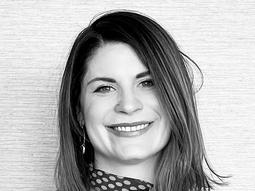 Cecilia M. Orphan
Educational equity advocate
Cecilia M. Orphan's mission is to spread awareness of the transformative nature of rural-serving institutions and regional public universities and make higher education accessible to everyone.
Why you should listen
Cecilia M. Orphan is a working-class, first-generation college graduate who received maximum Pell Grants to attend college. As a child, she experienced homelessness and was a welfare recipient. She is personally familiar with the transformative nature of need-based financial aid and colleges designed to expand access after attending Linn Benton Community College, a rural-serving institution (RSI), and Portland State University, a regional public university (RPU). Simply put, the Pell Grant and these colleges changed her life. Orphan has devoted her career to expanding the understanding of and appreciation for RPUs and RSIs so that other students might enjoy the same opportunities she had and so that higher education's contributions to equity and democracy are strengthened.

Orphan has worked hard to bring broader exposure and understanding to RPUs and RSIs and improve research, funding, policy and media coverage of these sectors. Part of this work has entailed being in the news. She has been a guest on NPR's Code Switch podcast and she has been quoted by The Chronicle of Higher Education, Politico, InsideHigherEd, Open Campus, Newsy, CBS 42, Chalkbeat Colorado and other news sources. She has won several awards for her efforts to leverage research and teaching to promote positive learning experiences and upward mobility for first-generation college students like herself. She regularly gives workshops and keynote addresses about how colleges might lead student-centered, equity-focused organizational change. She also supports policy think tanks and policy leaders in designing public policies that support RPUs and RSIs and their students. From 2006 to 2011, she directed the American Democracy Project, a national civic engagement initiative of the American Association of State Colleges and Universities. She holds a PhD in higher education from the University of Pennsylvania and a bachelor of arts degree from Portland State University.
Cecilia M. Orphan's TED talk