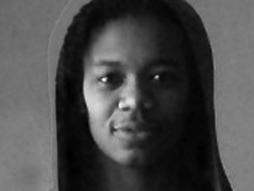 Cat Laine
Social entrepreneur
Cat Laine has made it her mission to find solutions to the problems that face the world's poor, by merging innovation and the entrepreneurial spirit.
Why you should listen
As Deputy Director of Appropriate Infrastructure Development Group (AIDG), Cat Laine spends her days working with communities in developing countries to solve their unique problems. She draws on the cross-disciplinary knowledge she's amassed -- despite her youth. She's moved from graduate work in infectious disease epidemiology at the Harvard School of Public Health to running a private media consultancy to speaking on trends in technology to her current position.

Besides her native English, Laine is fluent in French and speaks Hatian Creole and Spanish as well. The combination of her understanding of those in countries with poor infrastructure and her multidisciplinary approach has made her a brilliant fit for her work rebuilding human lives.
What others say
"She's learned to approach problems from multiple angles -- from the fields of science, business, art, or mathematical modeling -- all in an effort to solve big time problems in the world." — Chris Flanagan, Business Innovation Factory
Cat Laine's TED talk