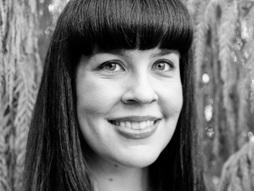 Caitlin Doughty
Progressive mortician
Caitlin Doughty asks: What if we re-designed the funeral industry for an eco-friendly end of life?
Why you should listen
Caitlin Doughty is the founder of The Order of the Good Death, a group of funeral industry professionals, academics and artists exploring ways to prepare a death-phobic culture for their inevitable mortality.
With a proclivity for the macabre from an early age, Doughty began her career in the funeral industry as a crematory operator. Currently a licensed funeral director and eco-friendly mortician in Los Angeles, Doughty owns Undertaking LA, a nonprofit funeral home that empowers families to care for their dead. Her first book Smoke Gets In Your Eyes: And Other Lessons from the Crematory is a New York Times bestseller, and her next book From Here to Eternity will be released in fall 2017. Her video web-series, "Ask a Mortician," has been featured on NPR, BBC, Forbes and more.
Caitlin Doughty's TED talk