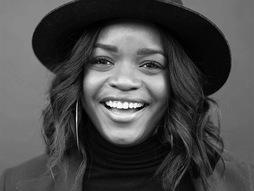 Brittany Packnett Cunningham
Activist, educator, writer
An activist, educator and writer, Brittany Packnett Cunningham uses every platform she has to teach truth that provokes people to action — for the sake of freedom and justice.
Why you should listen
In her own words, Brittany Packnett Cunningham is "a disciple of radical, productive candor. I found, through prayer and practice, that truth provokes change like nothing else ever will. We owe truth our fiercest loyalty." 
Packnett Cunningham cohosts the award-winning Pod Save The People and has penned her first book, We Are Like Those Who Dream, due to be published in spring 2020. She writes for Teen Vogue and other publications, speaks to live and television audiences across the world, and coleads Campaign Zero. Everyday, she uses platforms on and offline to activate people toward action and equip them with the skills and mindsets to make disciplined social change.
Brittany Packnett Cunningham's TED talk