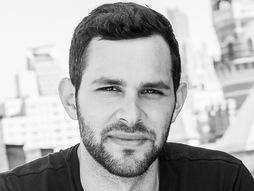 Benjamin Grant
Artist, author
Through his mesmerizing satellite photographs, Benjamin Grant offers us a new way of seeing of our planet and ourselves.
Why you should listen
By curating and composing high-resolution aerial imagery, Benjamin Grant has repurposed a medium once reserved for security experts into a tool that provides us with a thought-provoking look at human impact on our planet. As the founder of Daily Overview, he tells a story not only of man's relationship to the earth but also of how a determined search for novel perspectives can shift our psychology, inspire greater collaboration and stimulate visions for a better future.
Grant has grown Daily Overview into one of the most popular blogs on social media, garnering the largest following on Instagram (currently 556,000+ followers) of any brand with an environmental focus. His best-selling book Overview: A New Perspective of Earth has been critically-acclaimed by the New York Times, The Economist, Fast Company, CNN and was selected as one of the "Best Books of 2016" by Amazon, The Smithsonian and the Los Angeles Times. First published in October 2016, the book has been translated into seven languages.
Images from Daily Overview have been featured in hundreds of publications around the world including the New York Times, Washington Post, WIRED, The Economist, VICE and more. Grant has shown large-format prints at numerous exhibitions around the world with noteworthy installations in Munich, San Francisco, New York, Tel Aviv, Los Angeles and Hjo, Sweden.
Benjamin Grant's TED talk