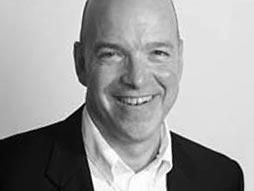 Ben Cameron
Arts administrator
Ben Cameron runs the arts granting program at the Doris Duke Foundation, focusing on live theater, dance and jazz.
Why you should listen
Ben Cameron is the Program Director, Arts, at the Doris Duke Charitable Foundation in New York, where he supervises a $13 million grants program aimed at the theatre, contemporary dance, jazz and presenting fields. Grants happen in three main areas: commissioning and distribution of new works; building strong arts organizations; and supporting national arts organizations.
During 13 seasons, Cameron has been a panelist on the opera quiz during the Live from the Metropolitan radio broadcasts from New York. He has also served as a member of the Tony Awards Nominating Committee.
What others say
"Ben Cameron is one of the most articulate proponents and supporters of the performing arts." — pamsterling, YouTube
Ben Cameron's TED talk